Hi folks! From now on I'm hoping to have a feature post on one of my wonderful sponsors at the end of each month!
First up is the lovely Cait from ...Sailing to Nowhere... I'm not sure how I came across Cait's blog originally, but it instantly caught my attention because of her pretty blog design (which has since changed but is still pretty!) Cait's blog stands out for me because she is such an articulate writer, and her posts are always more than just "here's what I'm wearing today". However if you're looking for outfit inspiration, she does have great style!
I asked Cait a few questions about her blog, so read on to learn a little about her!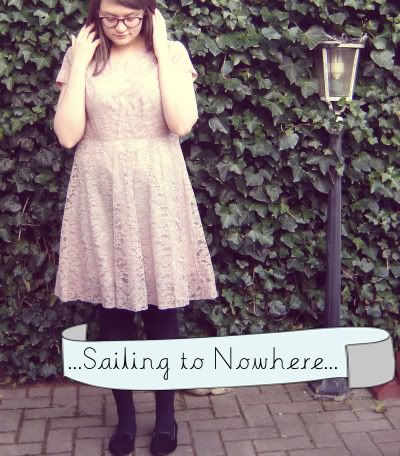 What can users expect to find when they visit your blog?
I hope they will find somewhere where they want to hang around for a while, with pretty pictures and entertaining post they feel like engaging with. I mostly write about fashion and my personal style but I am always trying to diversify my content to include all sorts of topics that I am passionate about so hopefully there is something for everyone. I just hope people enjoy my blog even if they are just popping by.
How long have you been blogging for, and how did you get started?
My blog has just celebrated its first Birthday! I had briefly toyed with the idea of starting a blog and last year I decided to just go for it. One boring afternoon I started putting one together and I haven't looked back since. I had no idea what blogging was all about when I started or how much work it would be but I love it so much.
What are you looking forward to wearing this Spring/Summer?
I love all the pastel colours that are around for spring/summer and I love coloured jeans at the moment but I am really trying to cut back on buying new clothes. I am hoping to pick up more thrifted and vintage items instead of shopping on the high street. I have loads of lovely Liberty fabrics in my cupboard and when I eventually get chance I plan on turning them into vintage style summer dresses and blouses.
What are your hopes for your blog in 2012?
I hope I will continue to grow my blog in 2012, I want to post a little more often and bring more interesting content to my readers. Most of all I want to try really hard to be a kind blogger and show lots of blog love to all my bloggy friends and hopefully connect with lots of new friends.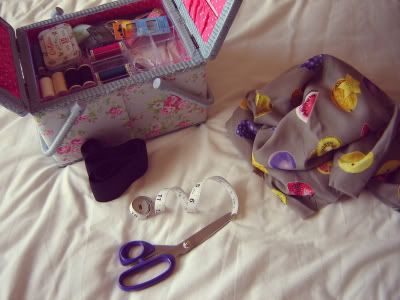 Are there any other blogs you'd like to recommend?
If you are interested in becoming a sponsor or participating in a feature post then email me at inflammatoryknit AT gmail.com or tweet me at @IKnitBlog and let's chat about a button swap.
*That's right, sponsor for the low, low price of $0!)