I've been so preoccupied with buying Christmas presents that I hadn't started thinking about what might be on my own Christmas wishlist! Disgraceful eh?
Here are just a few of the pretty things I'd love to find in my stocking on the 25th. Nothing too extravagant, I'm sure Santa can sort me out with some of these..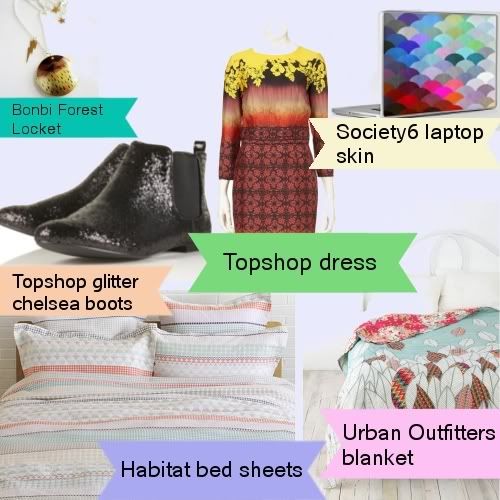 What are you wishing for this Christmas? Have you managed to finish your shopping yet? It's my boyfriend's birthday on the 28th, damn him, so I still have some more gifts to buy!