River Island cardie // Urban Outfitters dress // Aldo brogues // Asos necklace
As many, many bloggers are saying at the moment, I love Autumn!! The temperature has suddenly dropped this week and that means it's finally appropriate to bring out the cosy cardies, wool tights, hats and scarves. We had a strange unseasonable heatwave for the last couple of weeks, but that didn't stop me breaking out my Winter wardrobe.. this week I'll be wearing the same things but I won't be sweating half as much.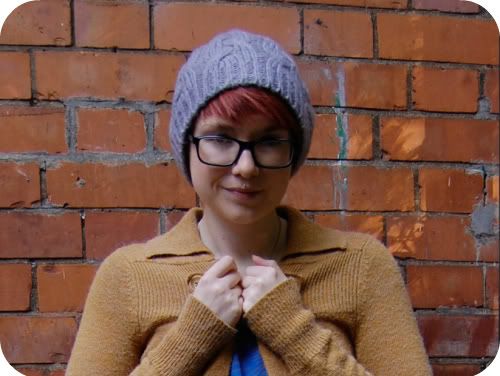 What's your favourite thing about Autumn? I love the leaves changing colour, the chance to light a fire in the evenings, and the overwhelming desire to spend all weekend making soups.