I had the most amazingly good luck this week - I was on Facebook just as Asos uploaded a link to their "You Choose" sale. I didn't even know what it was, but when I clicked in I realised that one of the bags I had on my wishlist was on sale, reduced from €96 to €16! I bought it, but my hands were shaking with adrenaline so much that I'm surprised I managed to enter my credit card details correctly!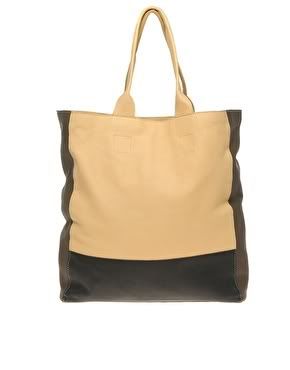 There was only one other item on ASOS that I'd been dreaming about.. a beautiful tba silk dress that was over €200. I was too scared to search for tba on the site and be disappointed because I knew it was this season's stock, so browsed through the entire sale section, page by page. And on the final page, there it was! Reduced by 50%! It's winging its way to me know and I really hope it fits..
Thank you social media/ASOS for my bargain hunting thrill ride this week!
And speaking of social networking (good segue eh?) I've set up a Twitter account for this blog. You can follow at @IKnitBlog, or click on my little bird below if you're feeling fancy: