I posted a couple of months ago about attending a Film Fatale screening of Roman Holiday (original post here!) The idea is that you dress up as a character from the movie or in clothes from the era, and everyone there made such a big effort! I was blown away, everybody looked incredible. Well next week Film Fatale is on again, and the film they're screening is Double Indemnity, made in 1944. I'm so excited! The dress I'm going to wear is my grandmother's wedding dress, which she had custom-made. I love it, and I can't believe what a good fit it is!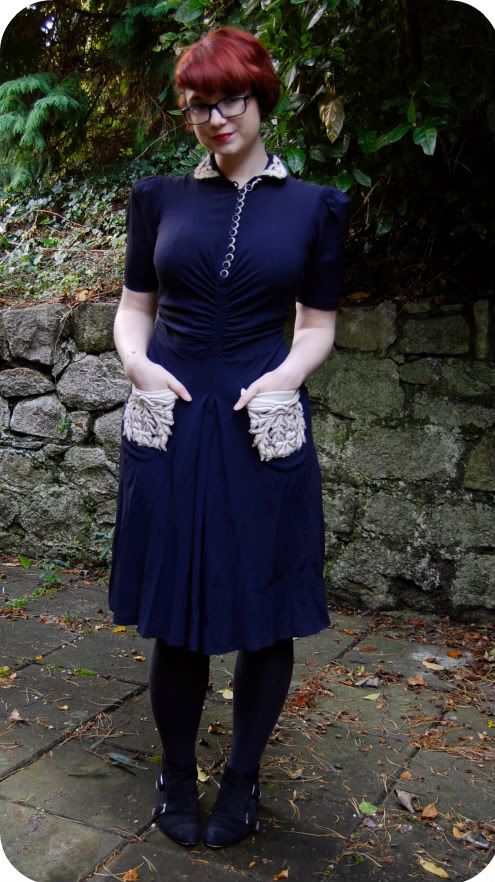 vintage dress // Topshop boots
I'm planning to try to put pin curls in my hair, but I'm not very good at hair styling (particularly vintage styles which seem very tricky). If it works out I'll try to take another picture for the full effect!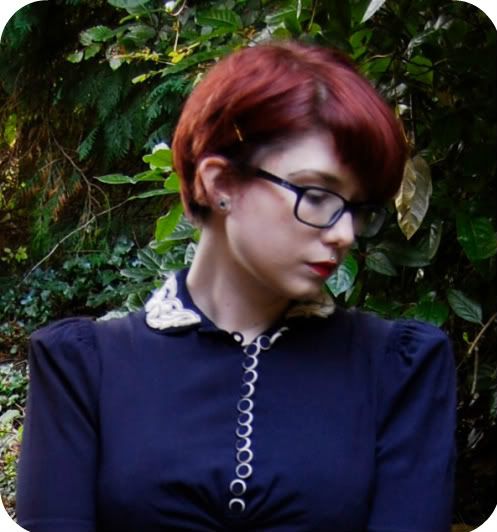 I love the detail on the collar and the buttons are beautiful, they're all hand covered with the same silk as the dress.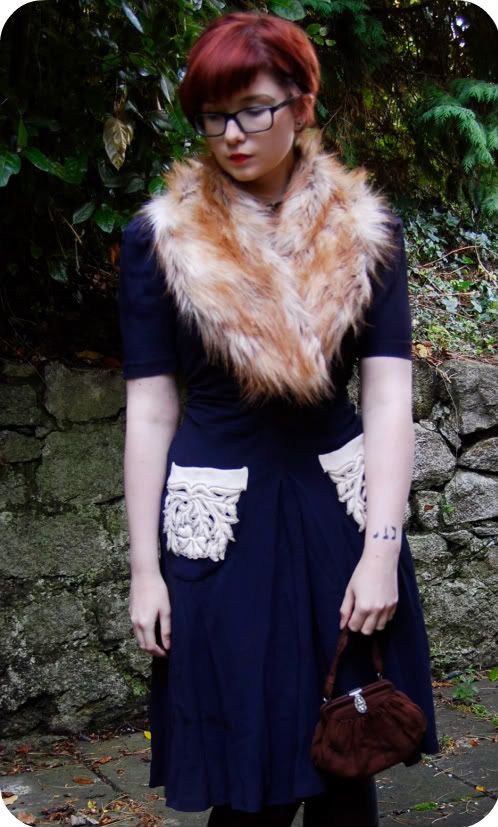 H&M tippet // vintage bag
My new favourite fur wrap from H&M will of course be making an appearance. And how pretty are these pockets? This is seriously the most flattering dress I've ever worn. I don't consider it just an old fashioned dress to wear as part of a costume, I would certainly wear it day to day - I'm just a little worried that even to have it dry-cleaned might damage it. So I wear it sparingly!
Do you have any family heirlooms that you still love to wear? Or are you dressing up this weekend for Hallowe'en?
*It looks in a couple of the pictures like there is a stain on the bottom of the dress but it's just a splash of rainwater, phew!