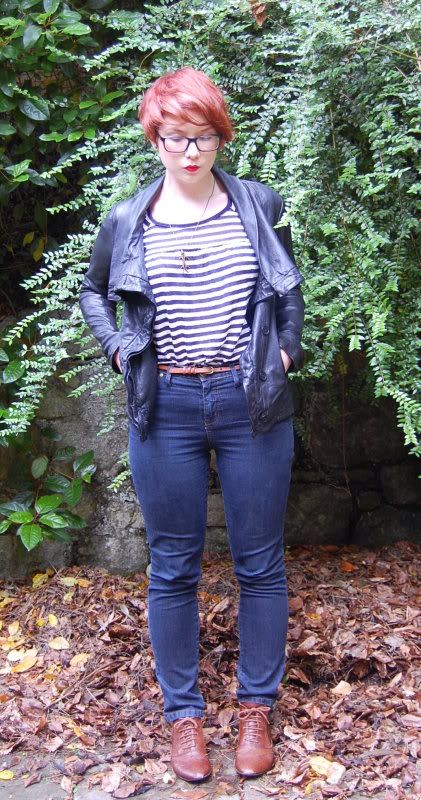 Urban Outfitters sweater // Per Una Jeans // All Saints jacket // Aldo brogues
This sweater is about 5 years old. I got it in Urban Outfitters and I paid €38 (crazy price for a short sleeved knitted sweater!) It's bobbly and too big, and the sleeves sit in a horrible place and I think it's pretty unflattering. But I just can't make myself replace it! Every time I see a potential new navy striped sweater I think.. but I already have one of those. Wouldn't I rather get something new and exciting? And if I want stripes I can wear that old sweater?
I think the time has come for a good old fashioned wardrobe purge!