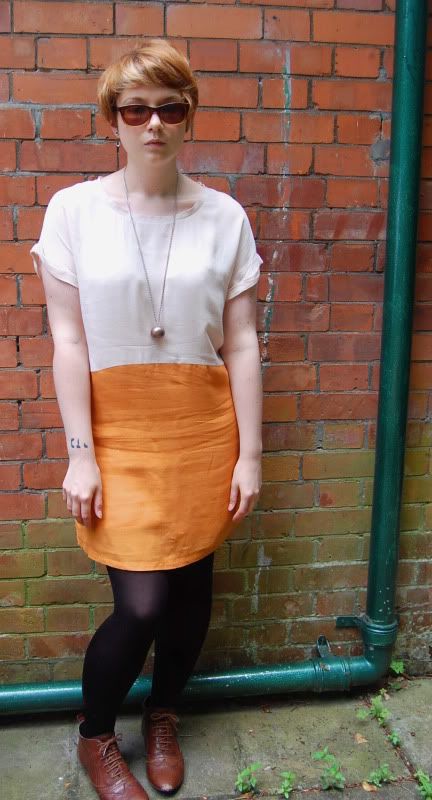 Zara dress // Aldo brogues // Vision Express sunglasses
The Irish "summer" doesn't afford many opportunities to dress for the sun. It's the beginning of July and the weather is overcast and a little chilly (around 15C/60F), and I won't be wearing this outfit without a cardigan. I made a promise to myself that I won't buy any more sun-appropriate clothing this year. I have summer clothes that have hung in my wardrobe since last year without being worn, and that's depressing.
My project for the rest of the year will be to try to create a coherent wardrobe and style, particularly for work. I want clothes that are well cut, use quality fabrics and look professional. The problem is that I'm constantly attracted to things that make me look like an emo teenager (plaid bomber jackets, hair bows, plastic jewellery).
I want to begin with a leather bag.. the search begins!