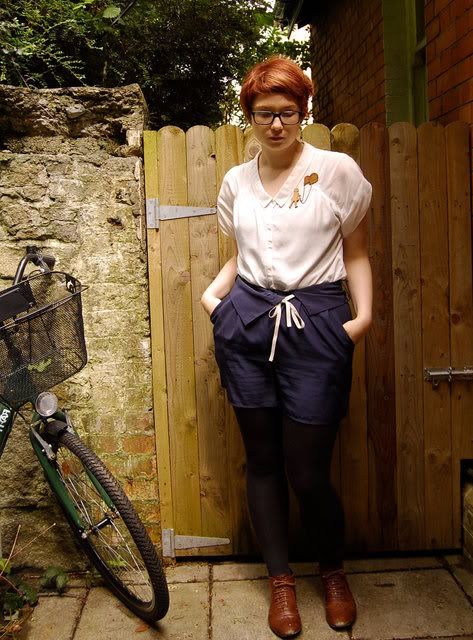 Zara blouse // Topshop shorts // H&M tights // Aldo brogues
I wore this outfit to go for my mum's birthday lunch. Later today I'm also going for my first ever massage. You wouldn't think that you would need to wear a particular outfit to go for a massage, but I can only assume that there's going to be some kind of awkward situation in the beauty salon. What bits of clothing are you meant to take off? Or leave on? Am I going to end up with oil all over my shirt? I'm imaging myself making a terrible social faux pas (clothes-based or otherwise).
UPDATE: the massage was amazing, but my tip would be don't wear high waisted shorts for a back massage!