I've been trying to grow out my cropped hair since I got it cut last February. Not that I don't like it, just that I like to change my hair all the time, so as soon as it was short, I wanted it long again! My hair grows incredibly slowly though, so I hadn't hair a haircut since July in an attempt to speed up the process. It had grown itself into a pudding-bowl-mullet type thing though, so this week I finally gave in and went for a trim.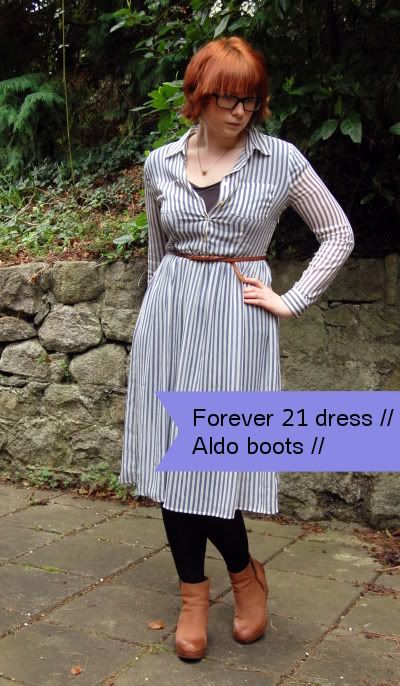 The idea was that I had layers put it so I could wear it curly, but unfortunately my hair refuses to cooperate as usual. I will have to go back to my previous styling method of blow drying it, straightening it, then putting on a hat until the whole thing has calmed down.
The weather here has gotten a little warmer, so jacket season is here again. Usually the weather here is freezing and unpredictable until after St. Patrick's day though, so I don't quite trust it. Is it jacket weather where you are yet? And if you have unmanageable hair, do you have any styling tips?