I'm guest posting on the awesome Wordshaker Magazine blog today, on the topic of crafting your own Christmas presents. It's not too late to start a crafty Christmas gift.. click the image below to check out the post!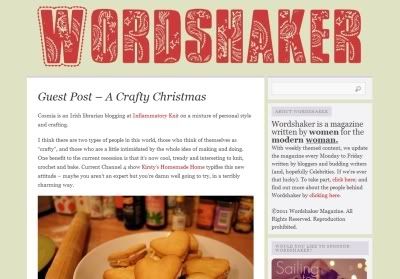 Also, Amy from A is for Ampersand made me the lovely blog button below. You can grab the code on the right hand side of this post if you ever feel the need to link to my blog. Be sure to check out Amy's blog too if you haven't seen it, she's the cutest girl and her blog is adorable!
How is everyone's Christmas shopping going? I have one more present to buy, and one more to finish knitting before the weekend!