The weather has been really strange for November. It's very mild still, and rainy, and the leaves are just falling from the trees. It doesn't feel wintry at all. The drizzle does make it difficult to take pictures though.
Penneys cape // Next jeans // Aldo shoes
This is my garden, it's so leafy all of a sudden!
Yes, it was raining on me when I was taking these pictures. As soon as I had the tripod set up the rain started! It seems like it's going to be tricky taking outfit photos during the winter, no light and rain rain rain!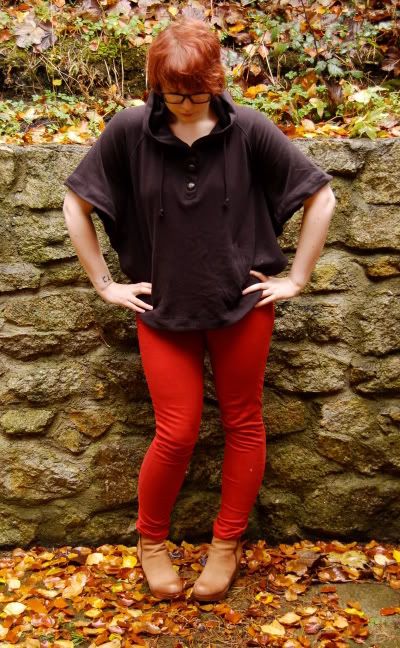 So does anyone have any tips for bad weather blogging? And did you manage to buy any Versace at H&M gear? I was at H&M last night and the place had been stripped bare!